Here is our Top 15 Best Must have Android Apps for Google Pixel 2/Pixel 2 XL : Google launched their second generation of devices, Pixel 2 and Pixel 2 XL yesterday (4/10/2017). The Pixel 2 looks almost same as it's predecessor, but the Pixel 2 XL has a slightly bigger screen at 6-inches compared to 5.5-inches that the previous Pixel XL device had. This device claims to have the best smartphone camera, again.
Google Pixel is claimed to be one of the best Android phones on the market today. It has a 5-inch Cinematic 127-mm full-HD (1080×1920) display and the Pixel 2 XL includes a 6-inch QHD+ (2880 x 1440) P-OLED at 538ppi. Both are powered by Qualcomm Snapdragon 835 SoC and 4GB of RAM. The Pixel 2 has a 2700mAh battery, while the Pixel 2 XL has a 3520mAh battery. Both the phones have a 12.2-megapixel rear camera and the front-facing 8-megapixel. The Pixel 2 in India is for Rs. 61,000 for the 64GB variant, while the 128GB variant costs Rs. 70,000. Like that, the Pixel 2 XL price in India for the 64GB and 128GB storage is Rs. 73,000 and Rs. 82,000, respectively.
However good the device may be, you need to install third-party applications for the best experience. These Android apps help you to get the best experience out of your new Pixel 2 handsets. so, without much further ado, the top apps are mentioned below:
[su_button url="https://rootmygalaxy.net/download-google-pixel-2-stock-apps-apk-launcher-camera-gallery-wallpaper-changer/" target="blank" style="flat" background="#000000″ color="#ffffff" size="5″ wide="yes" center="yes" radius="5″ icon="icon: external-link-square" icon_color="#aaf4a7″ text_shadow="0px 0px 0px #010c16″]Download Google Pixel 2/2XL Stock Apps (APK) ON Any Android Phone[/su_button]
Top 15 Best Must have Android Apps for Google Pixel 2/Pixel 2 XL
Here we are sharing our list of Top 15 Best Must have Android Apps for Google Pixel 2/Pixel 2 XL.Check out our list and tell us in the comment section which one among these apps is your favourite
Simplenote
Note-taking apps are a dime a dozen, but none are simpler to use than Simplenote; it's in the name for crying out loud. While Google's stock note-taking app is good, the cartoonish design may be a turn off for some. Simplenote is great because it offers light and dark modes, is available on virtually every platform, and syncs across all your devices.
[appbox googleplay com.automattic.simplenote]
Weather Timeline
Looking at the weather shouldn't be complicated, yet the majority of weather apps feature cluttered designs, confusing graphs, and more information than the average person needs. Weather Timeline is a simple, elegant weather app that uses bold colours and a wealth of customization options to create a beautiful, informative experience. Exactly what weather apps should be.
[appbox googleplay com.samruston.weather]
Flamingo for Twitter
If you're going to use Twitter, there's no better way to do it than with Flamingo. Created by the same developer that made Weather Timeline, Flamingo is a highly customizable Twitter client that's simple, easy to use, and incredibly powerful. It puts Twitter's own app to shame, and is friendly to both beginners and power users.
[appbox googleplay com.samruston.twitter]
Calendar Widget: Agenda
Google Calendar's widget is clean and informative but it offers virtually no customization options. That's where Calendar Widget: Agenda comes in. Not only does it offer a lot of customization but it's clean, beautiful, and integrates with your Google account. It also displays weather forecasts for that extra bit of information. Once you put it on your home screen you won't want to live without it.
[appbox googleplay com.candl.auge]
Muzei
Choosing the right wallpaper for your phone is like choosing what outfit to wear. With Muzei, you can let the app do the picking for you—and you can learn about famous works of art in the process. In addition to cycling through classic paintings like van Gogh's Starry Night, you can also choose your favourite photos from your own gallery. If you constantly change your wallpaper, this is the app to get.
[appbox googleplay net.nurik.roman.muzei]
Android Auto
You no longer need a fancy in-dash system to use Android Auto. Just dock your phone, open Android Auto, and you'll be met with a simplified interface that features enlarged buttons and powerful voice support. In addition, you can send customized reply messages with a single tap, easily navigate with Google Maps, and more. Check here for the Apps that work with Android Auto
[appbox googleplay com.google.android.projection.gearhead]
Snapseed
The Pixel has the best smartphone camera on the market. Snapseed, an app developed by Google, will help you get the best out of the said camera with tools, filters, and other editing features usually found in powerful desktop software. The beauty of Snapseed is not only is it powerful but it's really easy to use, whether you're touching up a photo for Instagram or editing for a project. And it doesn't cost a dime, making it that much better.
[appbox googleplay com.niksoftware.snapseed]
Google Pixel Related Posts:
Alto
Alto is an incredibly powerful email app developed by AOL. No, seriously. I know AOL might seem uncool in the smartphone era, but Alto is a genuinely thoughtful, clever, and fun email client that supports a number of today's biggest services (Google, Outlook, Yahoo!, iCloud, etc.). That's not even the best part. Alto also features a cool Dashboard feature that acts as a hub for flight information, dinner reservations, shopping receipts, and more. Why aren't all emails app like Alto?
[appbox googleplay com.aol.mobile.altomail]
Trello
Whether you're a student or working professional, Trello is a great way to stay organized. The app allows you to work solo or in teams to create boards, customize workflows, add checklists, and more. It is useful for large projects and is an invaluable tool for keeping things neat and organized.
[appbox googleplay com.trello]
Wunderlist
Wunderlist is to-do app able to create shared lists with friends and family, and everything syncs perfectly across multiple devices. In addition to regular to-dos, it offers more powerful features such as the ability to attach photos, PDFs, and more. Wunderlist is the only to-do app you'll ever need.
[appbox googleplay com.wunderkinder.wunderlistandroid]
tlkn
This is one of the best voice calling apps that I have come across on the Android platform. This app is simple and beautifully designed, along with the one of the best voice quality and UI. The interface represents contacts with different scenes and designs which everyone will love. It also has the best privacy among the voice calling apps.
[appbox googleplay com.tlkn&hl=en]
SketchBook Mobile
SketchBook Mobile by Autodesk is a professional-grade paint and drawing application designed for Android devices with screen sizes of 7" and under. Sketchbook Mobile offers a full set of sketching tools and delivers them through a streamlined and intuitive user interface. Use it to digitally capture your ideas as napkin sketches or produce artwork on-the-go. This app is designed to take full advantage of the S Pen with pressure sensitivity support so you can draw and create with accuracy and versatility.
[appbox googleplay com.adsk.sketchbook&hl=en]
PicsArt-Photo Studio
PicsArt-Photo Studio lets you unleash your creative soul. This full-featured toolkit wraps the best of what desktop photo and image editing suites can offer in an amazingly intuitive and easy-to-use user interface. Apply an incredible array of photo manipulations, collages, borders, stickers, clipart graphics, colour adjust and more. You can also share your work and connect with a global community of other artists through social networks like Facebook, or SMS and email. Enhance your creativity with the accuracy and versatility.
[appbox googleplay com.picsart.studio&hl=en]
Our go-to app has to be Adobe Photoshop Express, which enjoys greater accuracy when highlighting specific objects to manipulate and edit. Great results are that much easier to get with a stylus that they are solely by using your fingers.
Sure, Photoshop Express will never rival the sheer number of tools and features available in the full-fat desktop PC version of Photoshop, but you'll probably never find a better companion to make edits on the move.
[appbox googleplay com.adobe.psmobile]
Zedge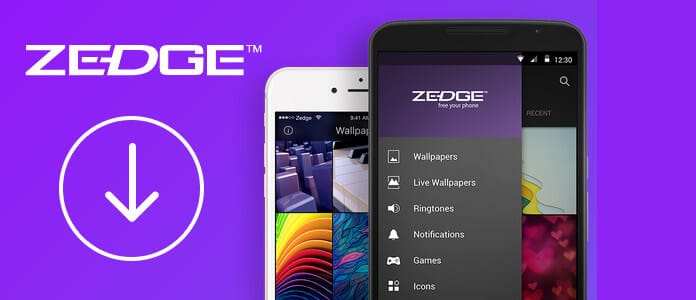 This is a wallpaper, ringtones, notification tones, and alarm tones app that gives you an unbelievable number of options to customize the most basic parts of your device. On top of having an exhaustive collection of things, Zedge also promotes various items during holiday seasons making it easy to theme your phone up for Christmas, Halloween, and other holidays. It's not a perfect app and the advertisements are very irritating. On top of that, their wallpaper selections may not be great for higher resolution displays (you can find better ones). Aside from that, it's a rock solid app for ringtones, wallpapers, and notification tones.
[appbox googleplay net.zedge.android]
That's all. All of these are the best apps available for the Google Pixel 2 / Pixel 2 XL users. Please let us know in the comment section, which app is your favourite.