Our List Of Top 20 Best Must have Apps for Samsung Galaxy Note 8: There's no doubt about it: Samsung's Galaxy Note 8 packs the best smartphone stylus money can buy.That smart little scribbling stick doesn't just neatly separate the Note from the often-compared Galaxy S8 Plus – it puts a handful of specialised but ultimately indispensable features right at the tip of your nib. Once you're hooked, there's no going back.
It's a shame, then, that there are only a handful of pre-installed Samsung apps that properly utilise the S Pen to its full potential. You could get by with the basics, sure, but you owe it to yourself (and your very expensive new smartphone) to download some more and really put that Pen to good use.
Whether you're an artist, professional, student or just an avid scribbler-of-things, we've got the apps to have your S Pen serve you better.There are tons of apps available in the Google Play Store and it is very difficult to find the right apps for your new Samsung Galaxy Note 8.Don't worry we have got you covered.Here is our list of Top 20 Best Must have Apps for Samsung Galaxy Note 8
Top 20 Best Must have Apps for Samsung Galaxy Note 8 | Best Note 8 S Pen Apps
Samsung Notes
An obvious one to start with: of course Samsung wouldn't let its own built-in notepad to be rubbish. All the quick notes you scribble down on the lock screen are dumped into Samsung Notes, so you can't really escape it, but thankfully the app itself is pretty decent. You can swap between tools for typed text and written S Pen notes, but you're limited to the dimensions of the phone – there's no zooming in or out here. You can't scribble over text either, which is a real shame.
It's the "brush" options for arty types that really impress, though. You've got plenty of realistic art tools, from pens to brushes and pencils, which can all be subtly modified and fine-tuned. Paints smudge with uncanny realism, watercolours come out the way you want them to, and the pencil markings look as they should.
[appbox googleplay com.samsung.android.app.notes]
AutoCAD 360
AutoCAD 360 enables you to view, edit and share AutoCAD drawings with anyone, anywhere using your Galaxy Note device. Optimized for the S Pen, AutoCAD 360 allows you to draw and edit shapes with accuracy using S Pen. Annotate and revise drawings in the office, in the field, or in a meeting. AutoCAD 360 facilitates design creation, review and approval using powerful, built-in collaboration tools.
[appbox googleplay com.autodesk.a360&hl=en]
One Note
Microsoft's One Note is pretty decent by itself but really opens up the Galaxy Note 8 to become the ultimate note-taker – especially when you've got a laptop to hand as well.Boot up your machine during a meeting or lecture, couple it with the Galaxy Note 8, and now your scribbles are instantly synced across both devices. As long as you've got a decent Wi-Fi connection, anyway. If you need to draw a quick graph or annotate on an image, whipping out the S Pen and jotting down on the app is a whole lot easier than trying to do the same with a mouse.It works a little like a super-portable Wacom tablet, or you can ditch the laptop completely and just take notes on your phone. With a screen this big and versatile, it'll serve you just fine for less complicated tasks.
[appbox googleplay com.microsoft.office.onenote]
Galaxy Note 8 Related Posts:
PicsArt-Photo Studio
PicsArt-Photo Studio lets you unleash your creative soul with the S Pen. This full-featured toolkit wraps the best of what desktop photo and image editing suites can offer in an amazingly intuitive and easy-to-use user interface. Apply an incredible array of photo manipulations, collages, borders, stickers, clipart graphics, color adjust and more. You can also share your work and connect with a global community of other artists through social networks like Facebook, or SMS and email. Enhance your creativity with the accuracy and versatility of the S Pen.
[appbox googleplay com.picsart.studio&hl=en]
Colorfy
Adult colouring books are pretty hot right now, as they're the perfect way to zone out and forget about credit card bills, screaming children and impending global nuclear war. Or is that just us?Either way, if you've tried to download one to your phone before, you'll have quickly realized that your fingers are generally too sausage-like to fill in the spaces. Enter the S Pen.
Colorfy has plenty of designs and templates for you to add colour to, and best of all,don't burn any data – making this the perfect travelling companion that can finally replace Instagram and save some precious bytes.
[appbox googleplay com.fungamesforfree.colorfy]
Google Handwriting Input
Samsung has its own handwriting option baked into the Galaxy Note 8, but it's strangely concealed – and merely gets the job done. Google's Handwriting Input is much better.It lets you write with the S Pen, and have it magically converted into typed text, for copying into apps quickly.
This is perfect if you're tired of typing on sterile QWERTY, if your phone is flat on a tablet and you've only got one free hand, or if you're a real hipster and just like to be different.
[appbox googleplay com.google.android.apps.handwriting.ime&hl=en_GB]
Squid
This app is all about handwritten notes, only with a focus on PDF files that you can import and then annotate on. It should make providing informal feedback on your friends' and colleagues' work much easier, or send digital signatures without the faff of printing and scanning first.It's pretty great for basic note-taking too, letting you select the kind of paper you prefer, from traditional foolscap spacing to the widely spaced pages you find on your primary school books. You even have grid sheets for graphs and, accounts, musical scores, sports court maps and lists.
So a digital Filofax, basically.
[appbox googleplay com.steadfastinnovation.android.projectpapyrus]
Adobe Photoshop Express
The accuracy of the S Pen is good for more than just writing. Editing is all about the little details, after all, and the Note 8 lets you perfect those details like nothing else.
Our go-to app has to be Adobe Photoshop Express, which enjoys greater accuracy when highlighting specific objects to manipulate and edit. Great results are that much easier to get with a stylus that they are solely by using your fingers.
Sure, Photoshop Express will never rival the sheer number of tools and features available in the full-fat desktop PC version of Photoshop, but you'll probably never find a better companion to make edits on the move.
[appbox googleplay com.adobe.psmobile]
SketchBook Mobile
SketchBook Mobile by Autodesk is a professional-grade paint and drawing application designed for Android devices with screen sizes of 7" and under. Sketchbook Mobile offers a full set of sketching tools and delivers them through a streamlined and intuitive user interface. Use it to digitally capture your ideas as napkin sketches or produce artwork on-the-go. This app is designed to take full advantage of the S Pen with pressure sensitivity support so you can draw and create with accuracy and versatility.
[appbox googleplay com.adsk.sketchbook&hl=en]
Infinite Painter
Infinite Painter brings fresh, innovative features that help unleash your creative imagination. This S Pen Apps Winner helps you create poster-sized paintings or ideate with more than 20 different brushes to express your style. Use the built-in brushes in a special mode designed exclusively for S Pen users.
[appbox googleplay com.brakefield.painter&hl=en]
SignEasy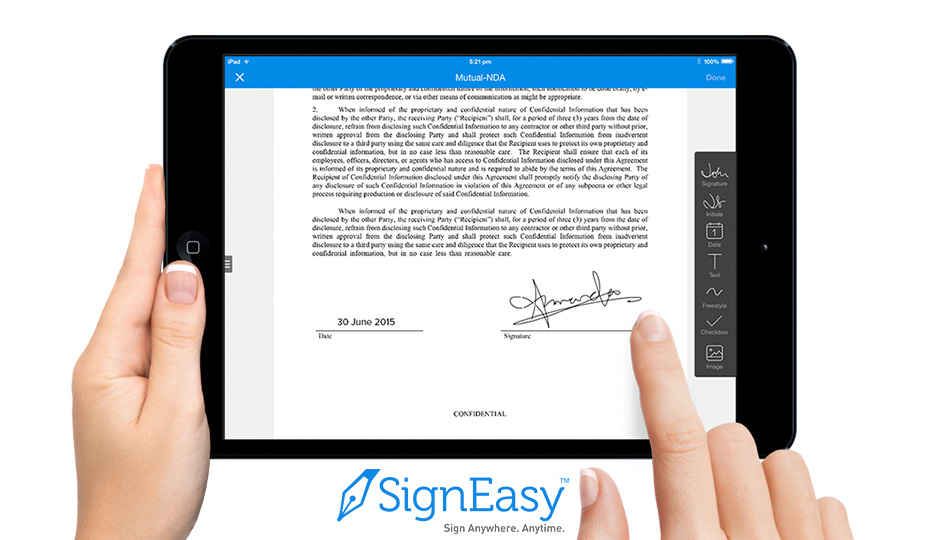 Signing documents with your finger just doesn't cut it. Although the Note lets you sign PDFs easily already, SignEasy will save your signature, so you can apply it to any document. You can import documents that you need to sign from your email, Dropbox, Google Drive, or even Evernote. The app shows you documents you've signed in a library for quick access. Signing with the S Pen is a breeze, and people will actually be able to read your signature. It beats the hell out of printing it out, signing it, and scanning it to send a digital copy.
[appbox googleplay com.glykka.easysign&hl=en]
Draw Rider
Draw Rider is somewhat of a classic and was known as a computer game before being ported to Android. The only issue with not using a stylus is that it can be a little hard to draw accurately. If you want to create your own stages for the game, using the S Pen will make things a whole lot more precise. Even if you didn't play the Draw Rider computer game, this app will appeal to both new and old users.
[appbox googleplay com.Studio17.drawrider&hl=en]
Fruit Ninja (Game)
Here's a retro throwback just begging for some S-Pen action.
Fruit Ninja was all the craze five years ago, but maybe it's time to bring it back, thanks to the ultimate pseudo-sword sheathed away in your phone.
With a stylus in hand, you can be ridiculously accurate, and you'll be sure to hit all the combos you want. Time to make Fruit Ninja great again.
[appbox googleplay com.halfbrick.fruitninjafree]
Scribble Racer (Game)
Styli might not scream fun, but thanks to Scribble Racer, you can have fun with your S Pen. The game asks you to navigate a road with your stylus. You pick up fruits and prizes along the way to boost your score, but be careful not to ram into the wall — you'll be dead in a minute. Scribble Racer is free, but with ads, so if you want them to disappear, you'll have to pay $1, which isn't so bad. It's a super fun game that'll take you back to your arcade days.
[appbox googleplay com.wolfgangknecht.scribbler&hl=en]
FingerPrint Quick Action
Google's Pixel phones – and a number of Huawei devices – feature some pretty nifty shortcuts you can access using the fingerprint sensor. But these are no longer exclusive to those handsets, as someone at the XDA Developers forums has created an APK which brings the functionality to any phone with a fingerprint reader running Android 6.0 or above.It allows the fingerprint scanner to be used to bring down the notification shade, return to the home screen or put the device to sleep.
While the app doesn't require root to install and operate, if you want to use the fingerprint reader to turn off your phone display, you will need root permissions.
[appbox googleplay com.superthomaslab.fingerprintgestures]
Similar App: Download FingerPrint Gesture from the Google Play Store.
Inkredible
While nowhere near as full-fledged as Squid, INKredible earns a place on this list for an outstanding writing experience. It's all about the ink (surprisingly enough), picking up the pressure and responding to it far better than any app we've come across – Even Samsung's own Notes.It doesn't have the best UI nor features, but it comes pretty close to replicating the look and feel of a fountain pen in digital form.
Trying to learn calligraphy, maybe? Like your to-do lists to look a little less digital? This app has got you covered.
[appbox googleplay com.viettran.INKredible]
Samsung SideSync
Samsung SideSync is an Android app which helps you to connect your device to a computer / Smart TV / Wi-Fi and then Mirror the phone on the computer or Smart TV. You can actually control your phone through your computer manage messages, watch TV, etc.
[appbox googleplay com.sec.android.sidesync30]
Lecture Notes
Lecture Notes has been and probably will remain one of the awesome S Pen apps.  It offers a bunch of features such as image importing, stylus support, notebook export (for sharing to your device), advanced organization features and more. If you also use LectureVideos and LectureRecordings, you can also insert video and audio recordings alongside your notes.
[appbox googleplay com.acadoid.lecturenotes]
MyScript Collection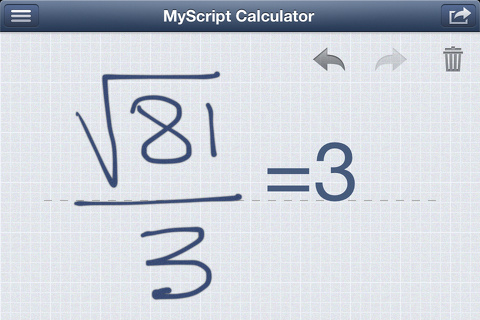 MyScript Collection consists of MyScript Calculator, MyScript Stylus, and MyScript Smart Notes. All three of these apps are fairly basic apps in their genre. However, these are made specifically for stylus users. In particular, MyScript Calculator has gained a bit of momentum. It works by allowing you to write out your equation and the app helps you solve it. These are a few really good stylus apps that are worth checking out. Especially for academics and students.
Alternative: MyScript Stylus (Beta)
[appbox googleplay com.visionobjects.stylusmobile.v3_2_store&hl=en]
Learn How To Draw
Learn How to Draw is an app that helps teach you how to draw. The focus is mostly around how to draw people in a comic book format. It features tutorials for beginners, intermediates, and there are even some expert level tutorials as well. The tutorials were written by Will Sliney, a noted comic book artist. There are hundreds of pages of tutorials along with an interface to draw them yourself. It's pretty good for only $0.99.
[appbox googleplay com.learn.howtodraw.draw]
That's all, folks. These are currently the best apps available for the Galaxy Note 8 users. Which App among these is your favourite or do you know other great apps that can be used with S Pen, please let us know in the comment section down below.
rootmygalaxy.net
is one of the leading tech blogs started in 2014. Our stories have been picked up by the likes of Forbes, Foxnews, Gizmodo, TechCrunch, Engadget, The Verge, GSMAreana, and many others. Want to know more about us?
Head here
. You can follow us on
Telegram
,
Twitter
,
Instagram
and
Facebook