Official List Of HTC Devices Getting Android Oreo Update | Android 8.0⁠⁠⁠⁠: Android Oreo, the latest and the sweetest version of Google's mobile operating system is out now and it is already rolling out to the Google Pixel and the Nexus devices.The latest version of Android 8.0 is said to be safer, faster and smoother than the previous versions of Android and it brings with it a lot of new features and optimizations.
Some of the new features that launch with Android Oreo include, Picture in Picture mode, where your videos continue to play even when you are using other apps, smart text selection, autofill in forms and improved battery and notification controls.
If you own a Google Pixel or a Nexus device, then you must be lucky because you might have already received the Android Oreo update. Traditionally, the devices from the Google would be the first ones in the whole world to receive the latest Android update.
Following that, other popular OEMs like Samsung and Motorola would either roll out the update to their current flagship devices or launch their new ones with the latest version of Android.
Either way, devices other than Google's own could get their hands on the Android Oreo update only weeks after the official launch.
Some of the older devices might not even get the chance to be updated to the latest Android version, this is one area where iOS trumps Android.
However, if you are a proud owner of the latest flagship device of a prominent smartphone manufacturer, then chances are that you might get the Android Oreo update to at least a month after the official launch date.
So, here is a list of HTC devices that might be updated to Android Oreo in the near future.
List Of HTC Devices Getting Android Oreo Update | Android 8.0⁠⁠⁠⁠
HTC recently faced a huge loss in its sales and this streak has been continuing for the past 8 quarters. So, HTC might not be involved in the process of updating its older devices released 2 or more years ago.
Therefore HTC Flagship and mid range devices that are released in the past 1 year or so might be updated to Android Oreo 8.0
HTC also announced recently that it would be updating the HTC U11, HTC U Ultra, and HTC 10 devices worldwide to the latest version of Android Oreo 8.0. So, as of now, these 3 flagship devices are sure to get the update.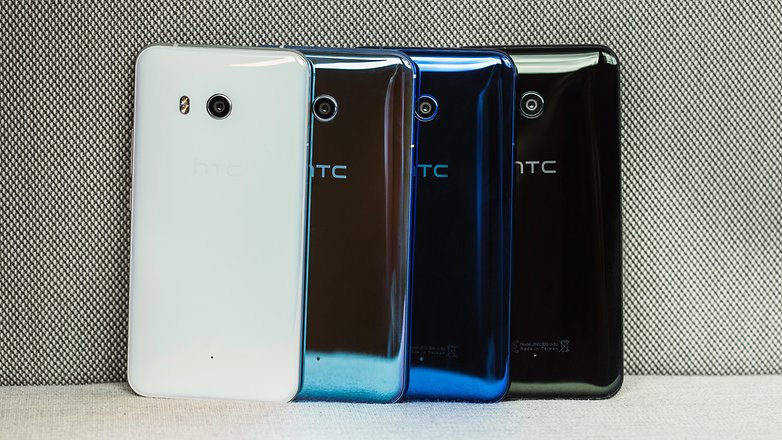 Apart from these recently launched devices, the HTC U Play, HTC Desire 10 Pro, HTC Desire 10 Lifestyle, HTC 10 Evo are also expected to be updated to Android Oreo.
However, the update might not roll anytime soon and it might take at least 3 months for the roll out to begin. This is because HTC has to modify and optimize the stock Android version to be compatible with its devices.
So, you might expect the Android Oreo update to reach your HTC device anytime between the December of this year or January of 2018. But the developers might launch a Custom ROM or an AOSP based software update for Android Oreo for the HTC devices much earlier.