A couple of months ago, Xiaomi has released a budget segment true wireless earbuds called Redmi AirDots. The AirDots earbuds are available in the market at around $37 (Rs.2,568 approx). It comes with a very lightweight design, a portable charging case, and easy to use control buttons out-of-the-box. The earbuds looking quite premium and offers almost 4 hours of music listening time. Here in this article, we will share with you the review of this earbuds – whether it's worth the price and hype or not.
Let's start the discussion with the AirDots specifications and features first.
Xiaomi Redmi AirDots Specifications and Features
It's a true wireless Bluetooth headset features Bluetooth 5.0 connectivity. The latest Bluetooth 5.0 chip is capable of transferring the data up to 2 times better as compared with the previous generation. So, the user will get more streamlined and clear music listening experience. it's worth mentioning that the earbuds support HFP, A2DP, HSP and AVRCP Bluetooth protocols.
It has a 7.2mm Dynamic Drivers unit and DSP intelligent environment noise reduction for clean noise-free audio quality. As we already mentioned above that the headset offers up to 4hrs of battery life on a single charge. It takes around 1.5hrs to charge the earbuds completely and offers 12hrs of battery life with charging case. Each earbud comes with 40mAh battery and charging box with 300mAh battery out-of-the-box.
It has volume controls mic offers sweat resistant activities like jogging, running, gym, etc. The AirDots come in a size of 26.65×16.4×21.6mm and weighs around 4.1 gram each. That makes it more lightweight and easy to use without any hassle. The earbuds are powered by Realtek 8763 chip and come with dark black colour option.

Full Review: Redmi AirDots
The Redmi AirDots come with a curved silicon bud and a small control buttons. The earbuds fit quite nicely in the ear and feels more compact and comfortable as well in terms of the longer usage. Form the outside, it looks stunning and most importantly the wireless option makes it more subtle for workout activities.

1. Simple Controls and Xiao Ai Assistant Support
Most of the true wireless earbuds come with the dedicated touch control options. While the Redmi AirDots offer a single control button on one of the earbuds. The button can be used to turn on/off the device, pause the playback with one-click, activate the Xiaomi's latest voice assistant Xiao Ai as well by pressing double times. If you're using an Apple iOS device, then in a similar way you can turn up the Apple Siri Voice Assistant also. Additionally, you can activate the camera app without touching your smartphone as well.
2. Battery Life of 12 Hours with Charging Case
Battery life is one of the most important features on a gadget when it comes to using for a whole day on a single charge. Additionally, if you're using a wireless device, then it will become more important than any other features for most of the users. So, what about the battery life of Redmi AirDots in a real-life usage?
Each piece of Redmi AirDot is equipped with a 40mAh battery. According to the Xiaomi, these earbuds can last up to for 4 hours in the stereo-audio mode. While the battery life in the mono-audio mode for one earbud will go up to 5 hours of usage.
Charging the earbuds from 0-100% may take around 90 minutes expectedly in every condition. The earbuds come with a 300mAh compact charging case. The best part is that you will need to charge the earbuds by placing them inside the charging case. With the charging case, the earbuds can offer up to 12 hours of battery life – depends on the usage.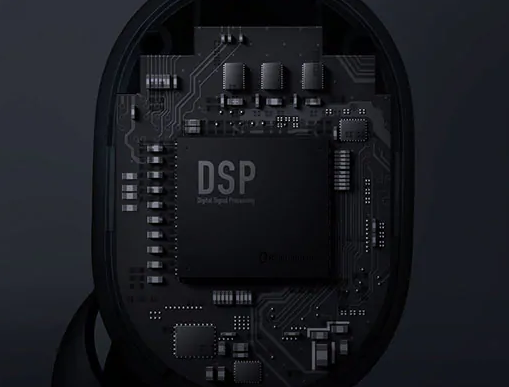 3. Dynamic 7.2mm Drivers with Noise Cancelation
The Redmi AirDots earbuds are sports with the 7.2mm dynamic drivers with a Digital Signal Processor (DSP) which offers better noise cancellation support. In a very crowdy place, you may get some external noise sometimes. But that's pretty much ignorable in terms of the price tag.
Redmi AirDots: the verdict
Definitely in a price tag of $37 (banggood) you will get a nice, clean looking and lightweight wireless earbuds.
Whereas, the heavy bass effect seems good enough with highs and lows in most of the music. The built-in mic support offers decent call quality experience. While the multimedia or online streaming audio quality is okay in this price segment. You really can't expect more from this budget wireless headset. The day to day performance is good enough and if you're going to buy a budget wireless earbud, it's definitely recommended. The first time wireless earbud user will get a huge quality difference than a normal wireless earphone which is good.
Redmi AirDots: Should You Buy It?
It's recommended to from us if you're looking for a budget true wireless and lightweight earbuds. Additionally, if you want a budget earbuds with a premium look (aesthetics), it will be a great choice as well.
Rootmygalaxy a.k.a RMG was started in 2015 with a solo goal of Helping users with easy How-to guides. Slowly the website started sharing exclusive Leaks and Tech News. In these 5 years, we have been credited by the likes of Forbes, CNBC, Gizmodo, TechCrunch, Engadget, Android Authority, GSM Arena and many others. Want to know more about us? Check out our About Us page or connect with us Via Twitter, Facebook, Youtube or Telegram.