Here we will be sharing a guide to take, edit and share a screenshot on OnePlus 6. Nowadays, screenshots are very important and manufacturers know that as well so they started implementing various options to take screenshots. Now with Android Oreo, users can edit the taken screenshots too. Previously it was only possible on Galaxy, LG and some other devices, now it has been added to stock Android too. If you own a OnePlus 6, then here you will learn How to take screenshots on OnePlus 6.
Most of the Android smartphones do not come with a dedicated button to take screenshots and using an app to take a screenshot is a waste of space and resources. There is always a key combination to take a screenshot. Even some companies like OnePlus and Xiaomi have added gestures options to take screenshots. Here we will discuss very simple ways to Take A Screenshot On OnePlus 6
About OnePlus 6
The Oneplus 6 has been marketed as the fastest device in the market and the specs are also very convincing. The device is powered by Qualcomm's latest Snapdragon 845 SoC coupled with 6 or 8GB RAM. It also has 256GB storage option. This is the first OnePlus device to have a notch on top of the display. The CPU is clocked at 2.4GHz which is octa-core processor (Snapdragon 845 SoC).
The OnePlus 6 comes equipped with a 6.28-inch Full HD+ AMOLED display. OnePlus sports dual rear cameras, a combination of 20MP and 16MP sensors. Both the back camera has an aperture of 1.7. Thanks to this wide aperture, low light photos will come great. The OnePlus 6 runs Android 8.1 (Oxygen OS) Oreo out of the box and houses a 3300mAh non-removable battery.
| Must Read: How to Install TWRP Recovery and Root OnePlus 6
How to take a screenshot on OnePlus 6 (2 simple methods)
There are two ways to take screenshots on any OnePlus devices. 1) Using hardware key combination 2) Using gesture to take a screenshot on OnePlus 6.
METHOD 1 | Take Screenshot On OnePlus 6 with Hardware Keys
Step 1. First, go to the screen on which you want to take the screenshot.
Step 2. Then, press and hold power and volume down buttons simultaneously for few seconds
Step 3. Your screenshot will be captured and there will be a notification about it in the notification bar.
METHOD 2 | Using Gestures to Take a 

Screenshot On OnePlus 6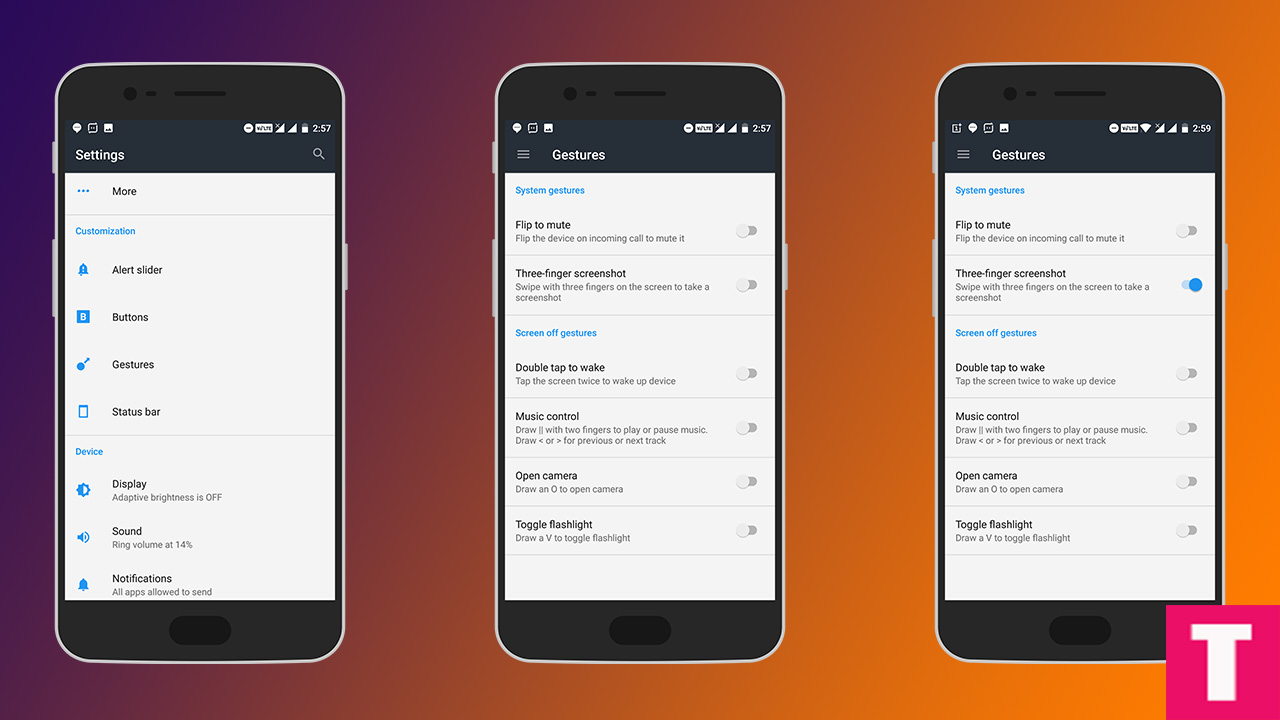 Step 1. First, go to Settings -> Gestures.
Step 2. Then, enable "Three-finger screenshot" by sliding the slider to the right.
Step 3. Now, go to the screen of which you want the screenshot.
Step 4. Do a three finger swipe down gesture on the screen. Your Screenshot will be captured.
Step 1. After the screenshot is taken, you will see few options
Step 2. Just click on the edit icon (pencil). It will bring up the editor where you can edit the screenshot.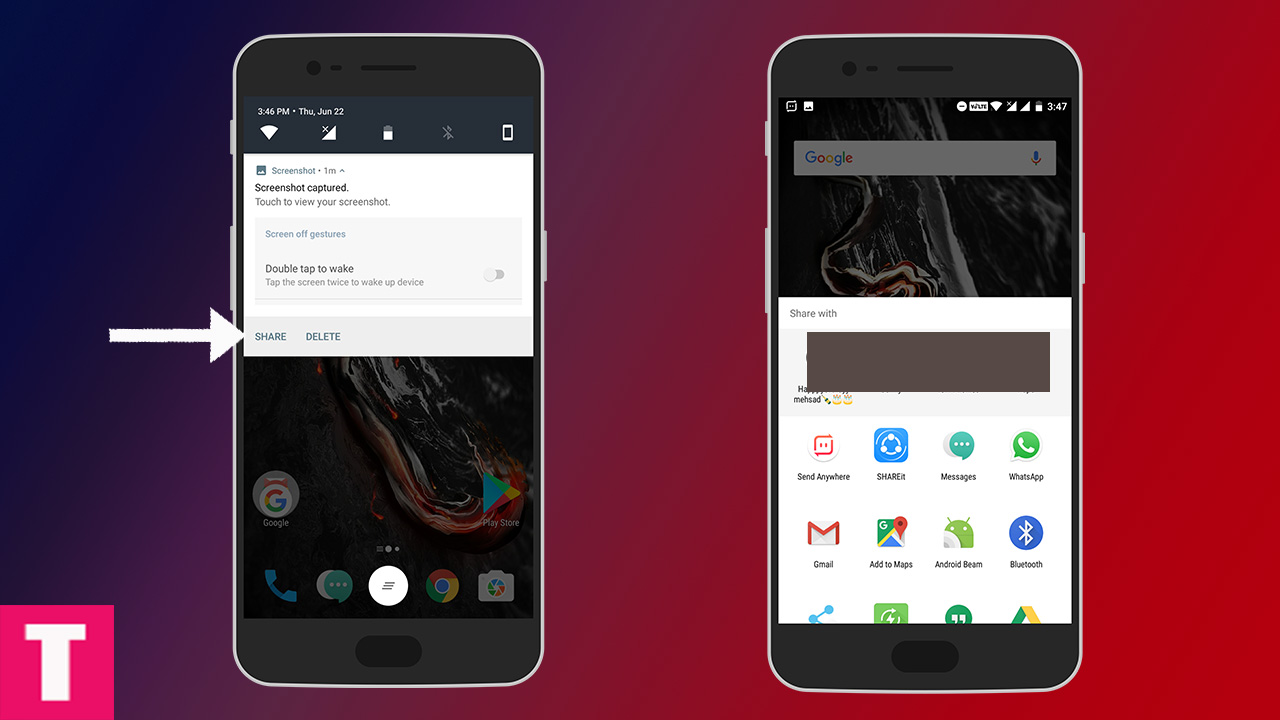 Step 1. Once the screenshot is captured, pull down the notification panel.
Step 2. There will be two options share and delete. Click On Share to open the sharing options.
Step 3. Now you can share the screenshot wherever you want. Done!!!
If you have any question or suggestion related to this post feel free to leave that in the comment section below 🙂
Image Credit: thedroidguru