List of Huawei and Honor Devices Getting Official Android 9.0 Pie Update: Huawei, the Chinese smartphone manufacturer has been releasing newer smartphones in their flagship as well as mid-range segments in China as well as other international markets including India. Also, Huawei has been releasing budget and flagship smartphones in its child brand, Honor, as well. As far as Honor is concerned, the latest devices of Honor for this year have already been launched in India and the devices have been received fairly well too same as the last year. The latest devices from Honor have been named as the Honor 7X, the Honor 9 Lite and the Honor View 10 which is the flagship Honor device for this year.
Apart from Honor, we have also seen its parent company, Huawei, launch its latest smartphones in the Huawei P series smartphones which have been named as the Huawei P20 and the Huawei P20 Pro. Apart from that, the Huawei P20 series also saw the launch of Huawei P20 Lite as well. Now, it is worth noting that the Huawei and Honor devices launched in 2018 come pre-installed with Android 8.0 or 8.1 Oreo out of the box which is the latest version of Android released by Google last year. However, you might want to know if and when the devices will receive the latest version of Android which is Android 9.0 P
As far as Android 9.0 P is concerned, Google released its first developer preview last month and the official release of Android 9.0 P is expected to happen at the Google I/O 2018 which is scheduled a few months away from now. Talking about updates to the Honor and Huawei devices, we have compiled a list below of the Honor and Huawei devices which are expected to get the Android 9.0 P update
Check Out Our Latest Post: List Of Android Devices Getting Lineage OS 16 (Android 9.0 P)
New Features In Android 9.0 Pie
Support For Notches – As you might have noticed all the latest premium smartphones that are coming out are having a top notch design just like iPhone X. Therefore, Google has included various implementations for the top notch designs that smartphones will come out with. As a matter of fact, Google Pixel 3 is likely to have a similar design.
Turn By Turn Direction – The new wireless protocol known as Wi-Fi Round Trip Time will enable the devices having Android P installed to do indoor GPS-style tracking. Of course, the device must have the necessary hardware and there are going to be various apps coming out based on this new technology. This is going to be helpful in big buildings like shopping malls. This is also going to help voice assistants to execute comments based on the room settings.
Multi-Camera Support – Android P comes with multi-camera API to access streams from two different cameras simultaneously. The bokeh effect will improve and you can zoom seamlessly. There are going to be various other camera improvements like faster photo capture, support for external cameras and likewise.
There will be new transition animations, HTTPS will become a default for apps, a lockdown mode to disable biometric especially when someone is forcing you to unlock your smartphone, an alert tone will be played if your call is getting recorded, no mic access for background apps, screenshot editing options and much more.
Expected List of Huawei and Honor Devices Getting Official Android 9.0 P Update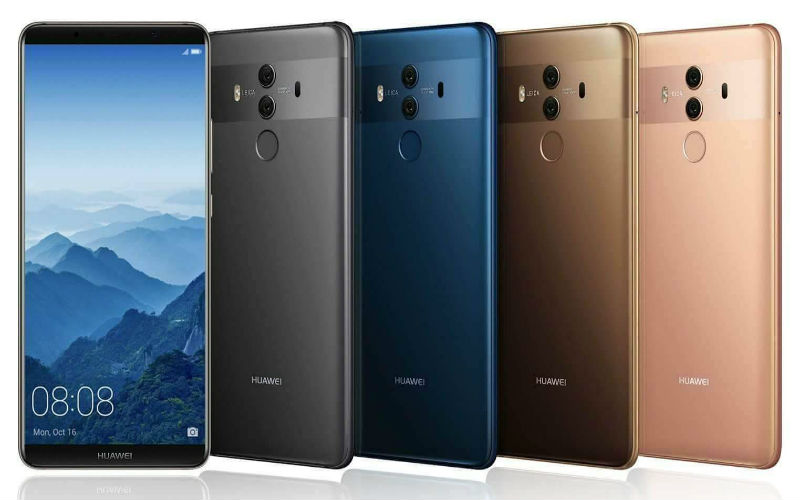 Honor 7X
Honor 9 Lite
Honor View 10
Huawei Mate 10
Huawei Mate 10/ Mate 10 Pro
Huawei Mate 11/ Mate 11 Pro(to be released)
Huawei P10/ P10 Pro
Huawei P20/ P20 Pro